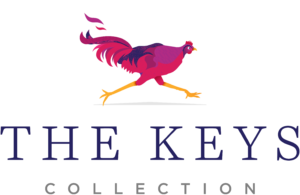 Get ready to rev up your excitement as the high-octane 2023 World Championship Offshore Powerboat Races are about to hit Key West! Experience the adrenaline rush and witness the waves as powerboats race through the sparkling waters, showcasing skill, speed, and precision.
To make your powerboat races experience truly unforgettable, we invite you to stay with host hotel, The Keys Collection. Their prime location, impeccable service, and outstanding amenities will ensure you have a comfortable and rejuvenating stay during this thrilling event.
The Keys Collection features the 24 North Hotel, The Gates Hotel Key West, the Hilton Garden Inn Key West, and the Fairfield Inn & Suites Key West at The Keys Collection.  Visit their website to learn more about this host collection!
Refer to the following links for booking specials offered only to our race fans and teams (based on availability).
Secure your accommodation with us today to ensure a front-row seat to all the powerboat action. Don't miss out on this opportunity to immerse yourself in the thrill of the races and make lasting memories!
Refer to the schedule of events for the Race World Offshore and Keys Collection party at Sunset Green Lawn on Tuesday, November 7, 2023.
See you at the races!