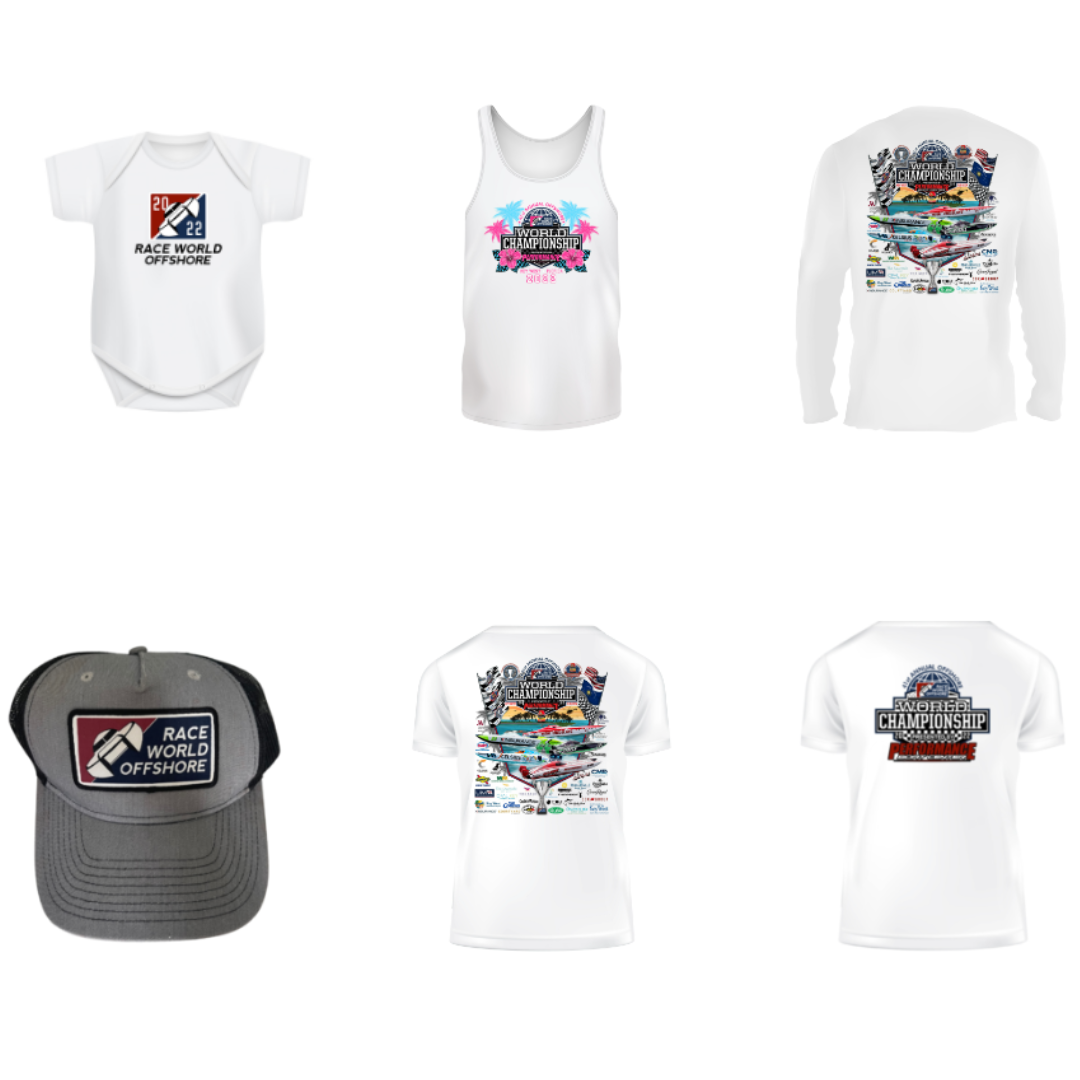 Show your love for RWO and offshore racing with new merchandise from the recent 2022 RWO World Championship! New options including short sleeve and long sleeve T-shirts, tank tops and hats as well as youth, kids and baby gear are now available in our online store!
Featuring super sick artwork that reflects the 2022 season and Key West graphics, you definitely want to get your hands on one of these!
CLICK HERE to buy your merch today before it sells out!!